【Supported by SCAA】 Hong Kong and China Tax Conference 2018 (Organized by AIA) (24 Nov 2018)
Dear Members and Affiliates,
Please be informed that AIA will hold the captioned conference on 24 Nov 2018 (Sat) at PolyU West Kowloon Campus – Hong Kong Community College.
The Society ("SCAA") is one of the supporting organizations of the conference. We are pleased to invite you to attend and inform you that SCAA members and affiliates can enroll this seminar at special rate (Whole Day: HK$600; Half Day: HK$350).
Rundown of the conference is as follow: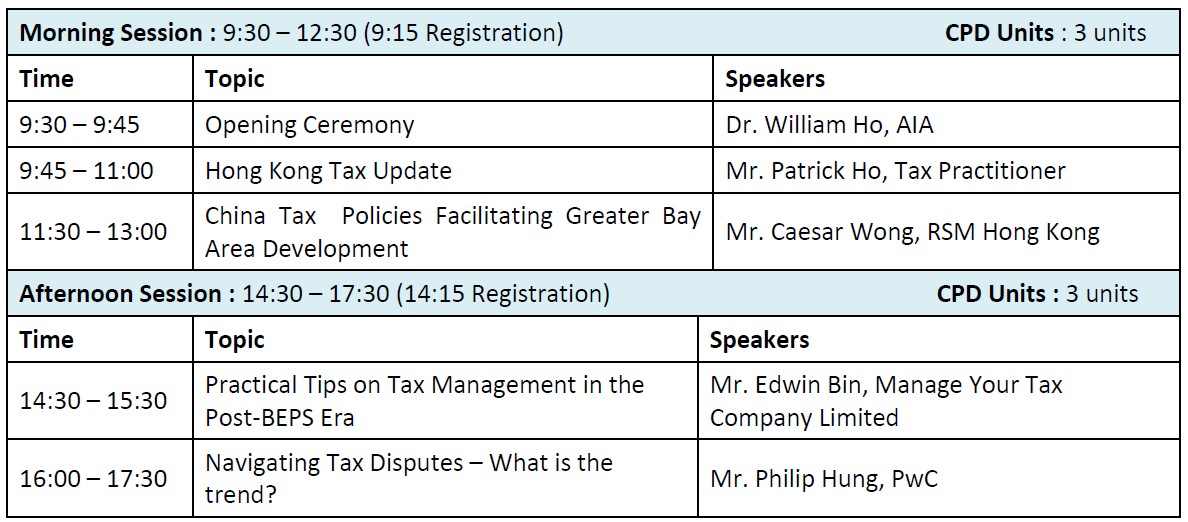 Interested SCAA member & affiliates, please complete and return the attached registration form together with the fee (please prepare cheque made payable to "The Association of International Accountants – Hong Kong Branch") to Room 2007, 20/F, King Palace Plaza, 52A Shatsui Road, Tsuen Wan, Hong Kong.
For enquiries, please contact AIA at 2845 4982 or email to abyyuen@aiahkbranch.com.
©2014 The Society of Chinese Accountants and Auditors. All rights reserved